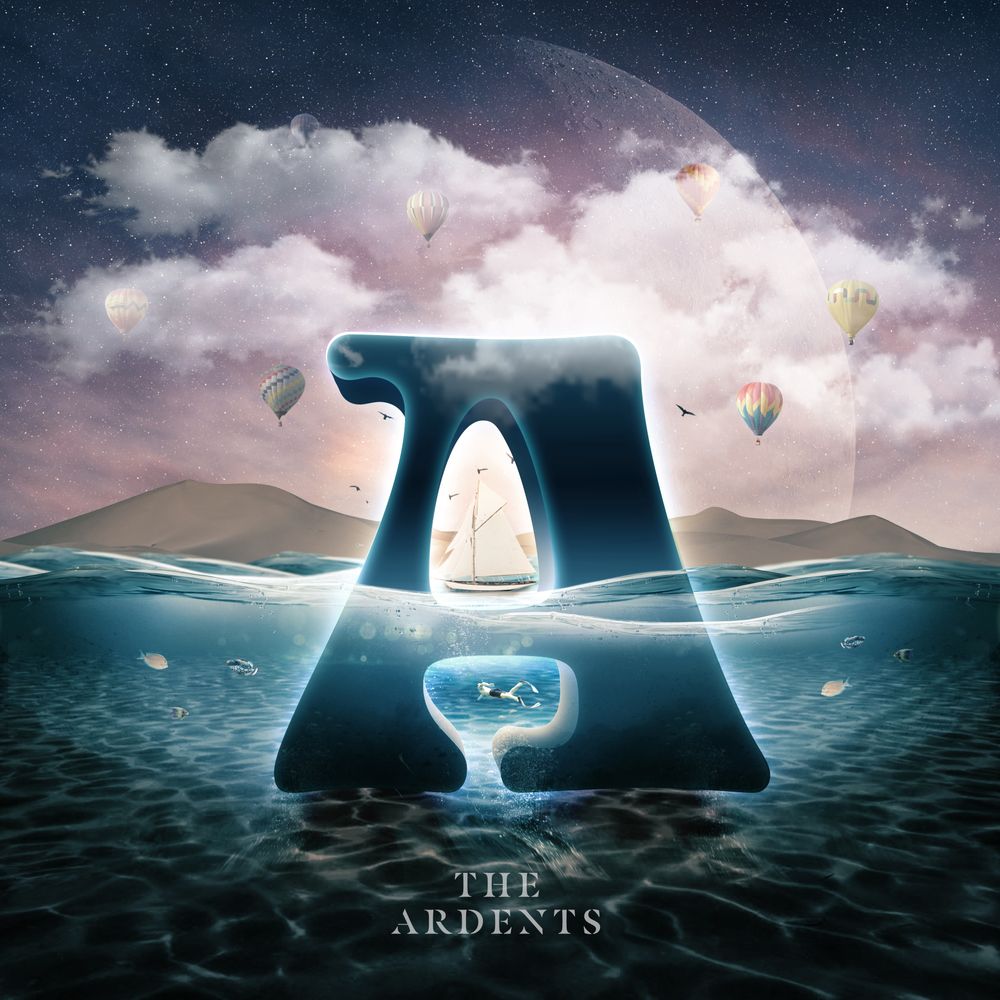 Peter, a musician, lyricist and music producer initially had the idea to record a number of songs he'd written over recent years, this has grown into a plan for three albums!  
The Ardents bring together musicians and vocalists from around the world, some who regularly perform on international stages.   
The Ardents will record at least two further albums continuing to bring Peter's lyrics and the bands musical ideas to life.  
"The challenge has been massive but the pleasure of working with such a talented group of musicians  was essential for the sound I wanted to create."  
"We all believe the rewards are in the music we have made."  
The Ardents update influences from funk, blues and soul, bringing them to the present day with top-level recording technology from Peter's studio near Newcastle.
The Ardents Announce New Album
This international collective of musicians has come together to create their most eclectic, dynamic, and thought provoking collection of songs to date. 
Based near Newcastle, songwriter Peter wanted to take a new approach to his music.
 He decided to recruit a diverse cast of musicians from around the world to bring his vision to life.  It has been a fruitful strategy so far, as the group has been steadily gaining momentum.  Now, with the release of their new album, they have created their most compelling work to date. 
The twelve tracks vary wildly in mood, style and sound, but they are united by a thread of intricate musicianship, impassioned vocal performances, and adventurous arrangements.  On the track 'Waiting' the group sets the stage perfectly, introducing their unique instrumental approach.  Fusing sweet string sections with classic rock instrumentation, they expertly blend the timeless and the progressive. 
Tracks like 'Love again,' 'Less Of You,' and 'Falling'  are full of romantic longing and yearning.  On 'Smile Brightly,'  The Ardents tap into old fashioned Americana blues, complete with sizzling guitars and vocals full of pure, unfiltered emotion.
  On the latter half of the album, they show their more experimental side, employing ethereal melodies and glitzy electronics.  From cover to cover, it is a genuine musical journey that will appeal to listeners everywhere.
Find out more at     www.ardents.band
The New Album From The Ardents Is A Global, Genre-Free Celebration
"

Let inspiration be the air that fills your lungs ....... Let it become the art you breath back into the world ......"
— Peter The Ardents
Album review January 2022 
Love Again - A song that absolutely pulls at the heartstrings.  A determined anthem that reminds you how to overcome a broken heart.  
Someday - Achingly optimistic and full of jazzy flourishes, this track reveals the depth and versatility of this group.  
Waiting - With a yearning vocal performance and slow, sweet cellos, this song is the perfect introduction to the world of The Ardents.  
Smile Brightly - The Ardents take one of America's oldest musical forms - the twelve bar blues- and reinvents for a global audience.  Smooth, seductive, and full of six string magic.  
Less Of You - A warm ballad with ethereal vocals and gently meandering strings.  A world of emotion contained within a three minute song.  
What about - One of the most sparse and delicate tracks in the group's catalogue.  A mysterious melody with an intimate piano delivery that delves deeply into the singer's emotion.  
Falling - A regretful ode to past mistakes, this track brings the singer's story to life in stunning and vivid detail.   
Paint My Life - An exotic string melody opens this song, opening the door for experimentation and exploration throughout.  One of the group's most surprising and memorable tracks.  
Dance Inside - A hypnotic rhythm utilising  a unique array of drums provides an ideal backdrop for poetic lyrics and fascinating, multi-layered vocals.  
Sonder - Guitar is front and center on this adventurous track.  Weaving an intimate pattern of melodies, Sonder reveals new layers with every listen.  
If A Day - The Ardents show their lighter side on this future funk track.  With its warm synths and propulsive rhythms, the track creates a world of its own.  
Love Me Until - The album closes with this upbeat electro pop track.  A culmination of everything the group does well, Love Me Until brings the journey to a fitting conclusion, inviting the listener to start right back at the beginning again.
"

A band impossible to put in a box but could best be described as a modern Fleetwood Mac. Taking the timeless sound of 70's and 80's culture then concocting it into one major melting pot. This heartfelt album is an enchanting voyage into the depths of human emotion. Gut-wrenching vocals and beautiful instrumentation"
— Music press
"

Every note carefully calculated. Every lyric sung with passion and purpose. The Ardents craft music for the soul. Their sound is indistinguishable immediately as they blur the line between genres, they craft an iconic sound that's impossible to ignore. "
"

The controlled vocal presence is sonorous and pure, this band is a rare and talented gem" - Beats, lyrics & backpacks
— Home of the indie artist
"

The Ardents combine soulful vocals with fresh, crisp-sounding guitar, along with influences from rock and blues."