new album .. "A".. released February 2022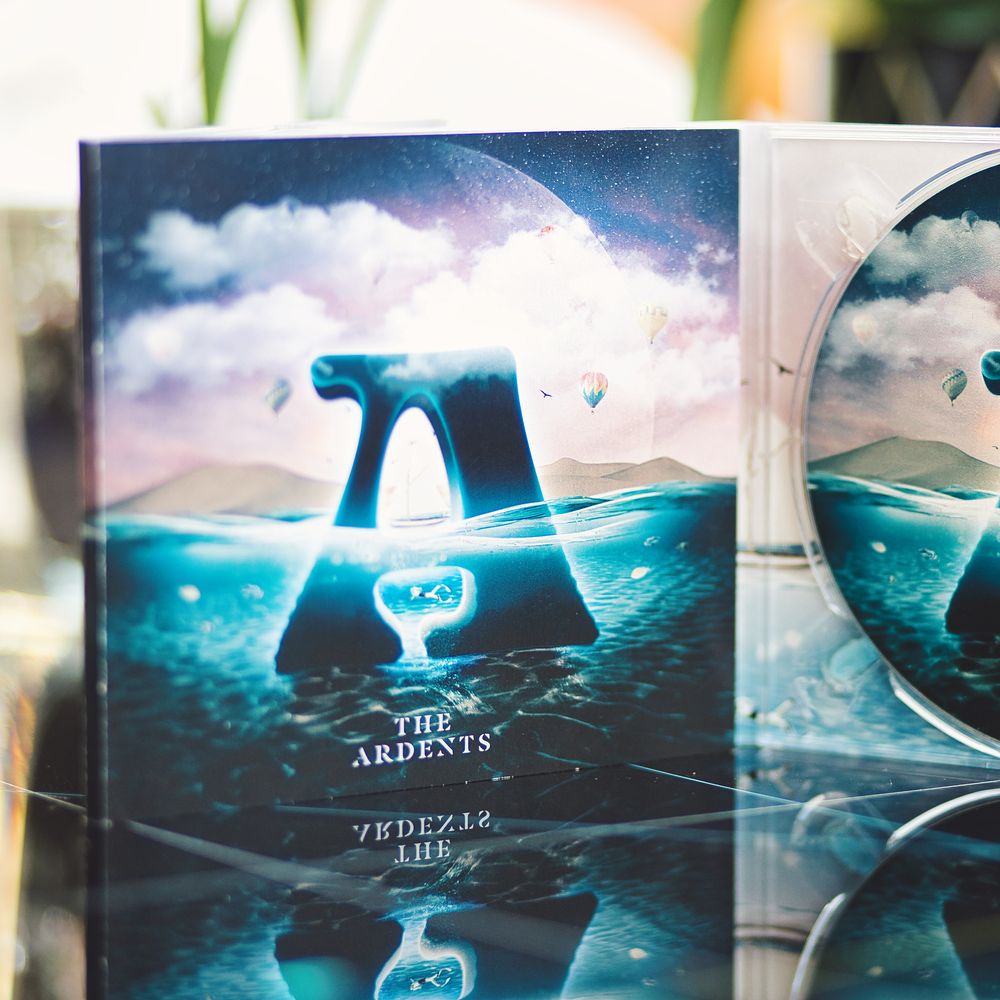 The new album from The Ardents is a global, genre-free celebration
Never before have classical strings been melded into such a beautiful rhythmic concoction of beauty.
This heartfelt album is an enchanting voyage into the depths of human emotion.
Gut-wrenching vocals and beautiful instrumentation set us sail on  a gorgeous journey through a sophisticated universe of timeless innovation.
please order our new 12 track CD here.  £9
Released February 2022
pay with PayPal, debit or credit card
 free p+p (UK)
£3  to the rest of the world (added at checkout)
Thank you for helping support the music we make.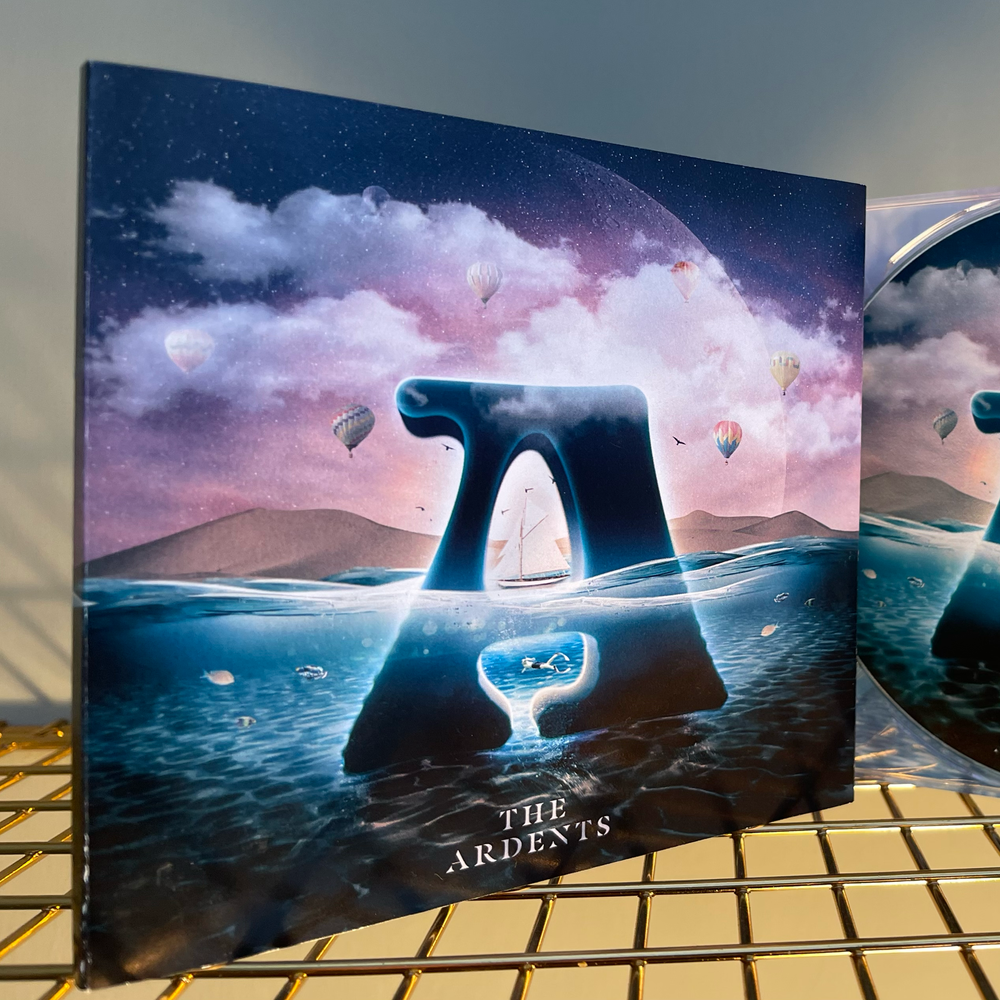 Album review
Blending dynamic instrumentation, majestic vocals, and rich, vibrant melodies the debut offering from The Ardents fittingly called Ardents "A" is a jazzy approach to pop sensibilities. 
The Ardents – Ardents "A" 
Reviewed by: Lee Callaghan Evolution Music Press
November 28, 2021
Ardents "A" is a 12-track offering that brings together a diverse palette of musicians from around the world, to create an aesthetically pleasing vibe that is entertaining, yet challenging for the listener. This strong blend of jazz, blues, and soul melodies pushes through the traditional approach to popular musical themes while offering a smooth, relaxed, yet sultry tone. Placing a strong mezzo-soprano vocalist to carry the harmonies and we have a full-sounding showcase of talent that is hard to contain within the confines of a standard three-minute track. Each track offers unique melodic approaches as The Ardents approach each track as its own musical body while tying it together to keep a full-album cohesiveness.
The jazz piano and percussion on Someday sets the pace for a magnificent, down-tempo track that calms and entices a joyous response. As the string section enters the track, the feeling of vastness and spacious frequencies carry these overtones throughout the listening field with an expansive impression. Coupled with lyrical themes of self-healing, and preservation the call and response style vocals keep the groove and feel of this track throughout with a deliberate pace, almost heartbeat-like. It was the strings that complement the chorus section really caught my ear, as the collaborative efforts of these musicians really make a connection and keep this track very tight.
The highlight track, in my opinion, however, is Less Of You. The vocal talent being showcased on this track is absolutely breathtaking. The range our vocalist displays with her voice, carrying long notes in the upper register while adding the slightest trill gave me goosebumps as I was completely immersed in this experience. Less Of You is arranged with an almost lullaby feel, yet captures the classical impressions these musicians are clearly capable of.
The recapitulation phase of the track features an acoustic guitar chord progression which offers an almost percussive element to this soft-tempo song, which furthers the sonic capabilities of the vocals.
Although reviewing all 12 tracks of this album is outside the scope of this review, other stand-out tracks include; If A Day, Smile Brightly, and Waiting.
 Ardents "A" is a brilliant collection of musical themes and concepts which this very talented group of players are able to explore with ease as each player complements and challenges the other to create magic not heard in some time.
 Ardents "A" is a very- enjoyable offering that is produced and mixed at a highly professional and mature level, making each track worthy of commercial success on Pop, Adult Contemporary, and Soft Rock radio formats.
This is an album I am going to listen to multiple times as with each listen the subtle nuances of each performer offer something new with each consumption.
Album review
January 2022
Love Again - A song that absolutely pulls at the heartstrings.  A determined anthem that reminds you how to overcome a broken heart. 
Someday - Achingly optimistic and full of jazzy flourishes, this track reveals the depth and versatility of this group. 
Waiting - With a yearning vocal performance and slow, sweet cellos, this song is the perfect introduction to the world of The Ardents. 
Smile Brightly - The Ardents take one of America's oldest musical forms - the twelve bar blues- and reinvents for a global audience.  Smooth, seductive, and full of six string magic. 
Less Of You - A warm ballad with ethereal vocals and gently meandering strings.  A world of emotion contained within a three minute song. 
What about - One of the most sparse and delicate tracks in the group's catalogue.  A mysterious melody with an intimate piano delivery that delves deeply into the singer's emotion. 
Falling - A regretful ode to past mistakes, this track brings the singer's story to life in stunning and vivid detail.  
Paint My Life - An exotic string melody opens this song, opening the door for experimentation and exploration throughout.  One of the group's most surprising and memorable tracks. 
Dance Inside - A hypnotic rhythm utilising  a unique array of drums provides an ideal backdrop for poetic lyrics and fascinating, multi-layered vocals. 
Sonder - Guitar is front and center on this adventurous track.  Weaving an intimate pattern of melodies, Sonder reveals new layers with every listen. 
If A Day - The Ardents show their lighter side on this future funk track.  With its warm synths and propulsive rhythms, the track creates a world of its own. 
Love Me Until - The album closes with this upbeat electro pop track.  A culmination of everything the group does well, Love Me Until brings the journey to a fitting conclusion, inviting the listener to start right back at the beginning again.