Maybe it's Can't Help Falling in Love (Elvis Presley) It's Only Love (Simply Red), or perhaps Back in The Crowd (Tom Waits) that does it for you—but songs have the power to evoke powerful emotions and bring back memories. While some romantic songs may remind you of the first dance with a loved one, a sad song may bring back all the emotions you felt during a breakup. 
 
Whatever the song may be, the human mind is wired in such a way that you can quickly attach emotional value to it, so when you hear it, you're transported back to a particular moment the tunes invoked a similar feeling. It can almost feel like stepping into a time machine!  

It's all in the mind… and the rhythm  
But why is it that when we hear a particular song, do we feel strong emotions, you ask? 
 
"It's all in the unconscious mind!" experts say. There are two types of memory systems: implicit and explicit. While explicit memory is concerned with a conscious, deliberate retrieval of the past, implicit memory is more emotional. It's controlled by the unconscious mind and is more powerful than we may think!  

This is also one reason why music therapy is used to treat conditions like Alzheimer's. Key brain areas linked to music memory are often undamaged by the disease, which means singing songs or listening to music can help people with Alzheimer's feel better or even recall important events of their lives!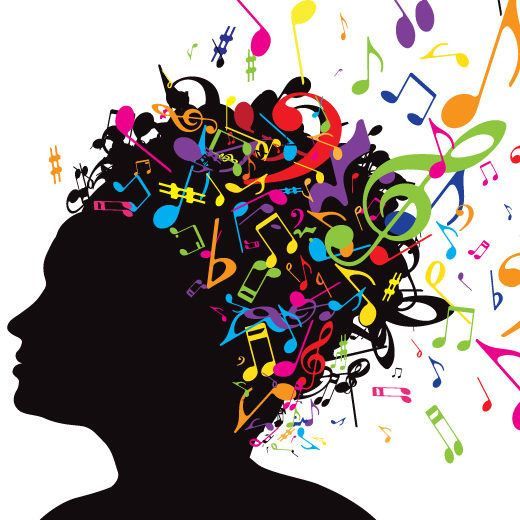 Music has beautiful effects on the human brain, I believe.  

Accomplishments, remorse and a walk by the beach  
A friend told me of a time when he was going through a rough patch in his life when he played the song, Yesterday by The Beatles while walking along the beach.
"I've come a long way since then and when I hear the song today, there's warmth and comfort and a certain sense of realisation that good things are in order." He says.  

I'm not half the man I used to be

There's a shadow hanging over me

Oh, yesterday came suddenly 

"The song triggers something almost physical—a rush in the stomach, goosebumps. I'm almost overwhelmed by pride and sadness, seeing how far I've come. Oh, nostalgia, my bitter-sweet friend!"
For my friend, the song will always be a reminder of the emotions he felt that day, but the song also reminds him he has moved on. 

On a personal level, I am sure I have a song hard-wired into my memory for almost every happy, sad and important event in my life; hearing these songs again always takes me back to the precise moment and allows  pause for reflection. 

I often think Tom Waits has written a song for every eventuality life may decide to throw at me! 

The recall I have with songs I have penned myself is so powerful I am instantly transported back to the location, thoughts and experience that helped create the idea. A song I wrote a couple of years ago that we are recording again and planning to release soon, coincidently called Memories Return is like a memory rewind every time I hear it! 

Songs that are guaranteed to make you feel nostalgic  
Every now and then, you may come across a song that triggers powerful emotions and hopefully transport you to a time you still cherish. Here are some songs by The Ardents that may trigger such feelings: 
 
Love Again—it may seem all dark now but this song will remind you to give love another chance. 
 
Less of You—this song carries a world full of feelings! It could leave you feeling a rush of emotions and perhaps remind you of beautiful times. 
 
Dance Inside—fan of hypnotic rhythms? Check out this tune that has multi-layered vocals composed to leave a lasting impression.

The Ardents craft music for the soul.
Order our new album today to listen to all our songs whenever you need them! 
 
We would love to hear from you about songs that have become anthems in your life story. 
Take care and until next time enjoy music—It's good for the soul! 

Peter