I know the excitement all too well of running down the street to the record store and fetching the latest album—those were the days when streaming sites weren't the digital sovereigns of the music world. 
Things have drastically changed now. When you have a phone in hand and can access music from wherever you go, you do miss the uniqueness of owning a physical album, listening to it track by track multiple times whilst reading every word on the album cover and often the lyrics over and over again. 
Some of the young folks reading this blog would wonder what's so precious about owning a physical album, after all. When you can listen to so much online, why should you spend your hard-earned money buying an album? Well, it all comes down to your preference, I believe. 
I, for one, have always valued owning a physical album over its digital counterpart because streaming sites offer a very sterile environment for the listener with little chance of getting to know the artist. When you listen to songs on streaming sites made for mass consumption, you can't know what's behind the music or feel attached to the story the artists have created.
Immersive Websites: The Next Step for Music 
While I do believe that a physical album holds a unique appeal for music lovers, I also understand that some minimalists would avoid getting CDs to avoid clutter. Hence, when everything is evolving at an unprecedented rate in this digital age, nothing seems impossible. 
So here's what I think would be the next big step for music: Immersive Websites. 
I dream of making an interactive website that would offer a personal experience to the listener. You can hear our music free of charge on this platform, watch videos free of cost, read interesting and informative content, and hopefully feel a connection with the band and our music.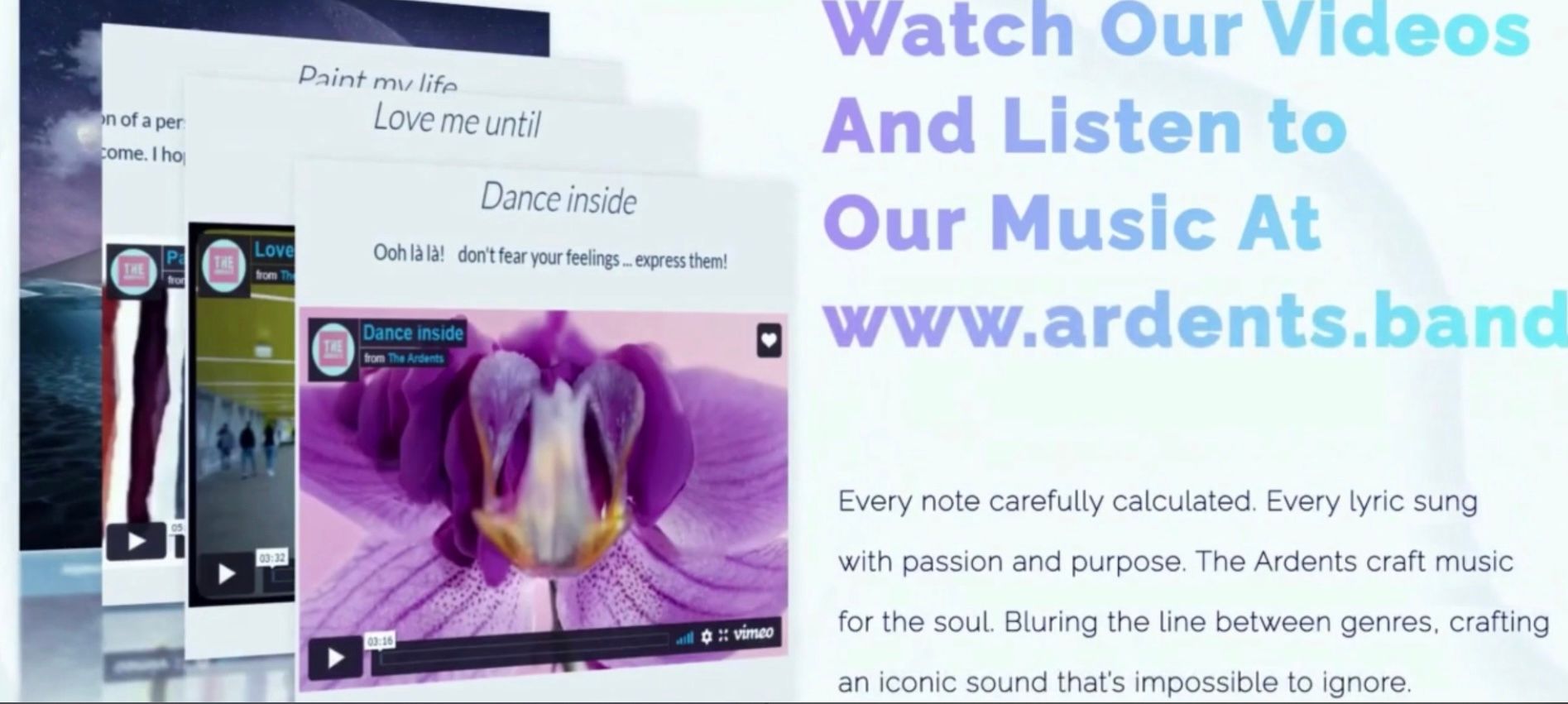 With this one-of-a-kind website, I hope a greater audience would have access to The Ardent's music that's crafted for the soul. Our songs are sung with passion and purpose, and we'll be thrilled to have you listen to our creations! 
So next time you'd like to not only listen but also feel some great music, visit www.ardents.band. It won't cost you anything other than your time.
Listen to music it's good for your soul ..... Peter