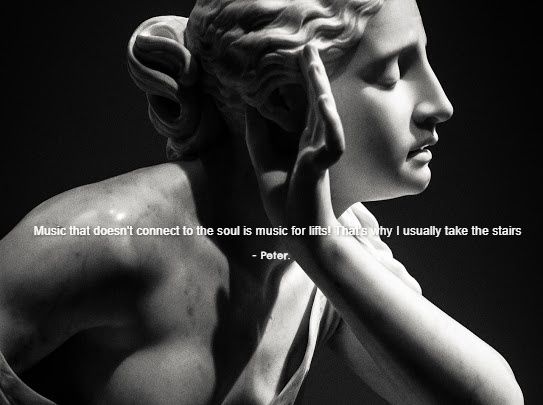 A song or sometimes just a few lyrics can leave a lasting impression; occasionally you'll find yourself humming along to the melody of a song heard long ago. Somewhere behind all that noise of burdening thoughts, a song might peek through, gently nudging you to take a breather, to pause for thought. 
Music can also directly impact your mood. When feeling low, you'll find that certain songs can pick you up and sometimes even provide solace. However, in the world of mainstream music, where songs sound like homonyms, it can be difficult to find your song—music that feels like it was written for you and the emotions you are experiencing. 
So how can you break free from the shackles of mainstream music, you ask? It's simple. Listen to new artists. 
The beautiful feeling of finding something new 
Back when you were a child, the joy of finding something new seemed too big to describe with words. So, you'd find yourself jumping around, celebrating the beautiful feeling of discovering what had been undiscovered until your eyes fell on it. 
Now that you're all grown up and often may have important real world issues to deal with, that joy of finding something new may seem like a memory from a different time. But that isn't the case. When you listen to music freshly brewed by an emerging artist with a novel take on the world, hopefully your heart and soul will respond. 
Reconnecting with music 
Does it feel like the last time you heard good and relevant music was ages ago? That could be the case if you're done with the music being pushed on to us. It can be hard to escape the hold of mainstream music in today's times. From pubs to shopping malls, restaurants and coffee shops, it's everywhere, and frankly, it's not that good. 
Music that doesn't connect with the soul is the music for lifts! 
That's why I usually take the stairs. 
When I first started writing songs, I wanted to create something different from a lot of songs that to me all sounded the same. I wanted to connect with listeners; my songs hopefully reminding you of something long forgotten— times that should be cherished and memories that should be remembered. 
That's the purpose of music not composed for mass consumption; it's unique in its appeal and impact. When listeners tell me they feel connected to The Ardents music, I feel a sense of fulfilment. 
Begin the search for your song now 
The Ardents create music for the soul. We believe every concept should be unique and we aim to write songs that appeal to the listener in their good or bad times. Our music isn't made for mass consumption and we don't believe in a one-size-fits-all approach. Instead, we try to ensure listeners always find something new and fresh in our creations.