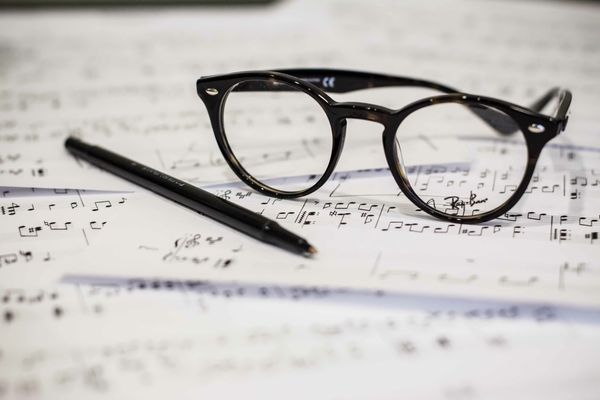 I am often asked about songwriting, where do the ideas come from etc ........ 
Sometimes the melody comes before any words, strangely often words come quickly once the melody is in my head.  
With a few songs I have fallen asleep listening to a musical idea and woken with almost the final lyrics in my head. Most recently this happened with "Dance inside" I woke at 2 am with virtually the complete song finished.  
Some of my favourite songs have started with one word I have either heard or read, then developed as a concept for a new song, "Sonder" came to be this way, or perhaps it was just Sonder! who knows. 
Occasionally an image can have the same effect, "Paint my life" was a song I wrote after seeing a picture of a girl  looking at an old masters painting in a gallery, the song imagines the thoughts running through her head, her hopes and aspirations to live an interesting and fulfilled life.  
It's an important part of song writing to put ideas down, the pace of life often means if an idea is just left as a thought it's easily forgotten and lost, often I'll just write a couple of words which remain a trigger for the idea when I have the time to develop it further. 
I was once writing two songs at the same time, or so I thought, until I realised the two parts I had written fitted together perfectly to create one song, a song that became "Shadow" which hopefully we will be releasing very soon. 
Another important part of songwriting is don't force it.  
I can go weeks or months with no ideas for a song then be sitting in a restaurant or bar in Newcastle with friends or family and suddenly get a complete song appear in my head!  
Often resulting in cold food and finding I'm sitting by myself! 
I believe we all have a song in us, you should give it a go, you'll always remember the first song you wrote, it may not be your best, but you'll always remember it was the song that started the fascinating journey you embarked on ....... 
until next time 
Peter